Charlie Jones, a wide receiver out of Purdue, was selected by the Cincinnati Bengals in the fourth round of the April draft.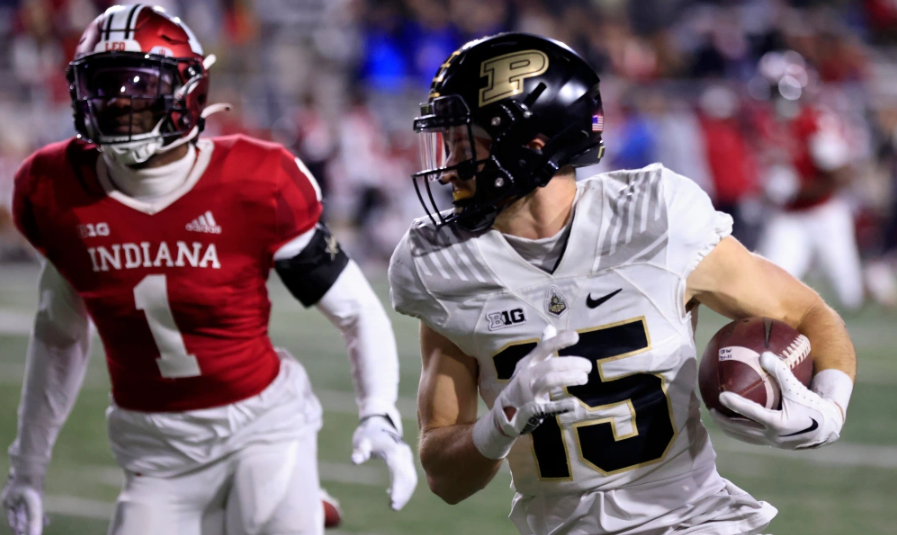 In a press conference on Friday, Jones stated that he thought the pro-style system the Boilermakers used while he was a player there would translate well to his tenure with the Bengals.
It's absolutely something I wanted to be a part of, and I believe it transfers quite well to the NFL, according to Jones.
Jones told Mohammed Ahmad of Cleveland.com that Joe Burrow, his new quarterback, contacted him after being selected, so they have spoken but have not yet had a formal meeting.
The two new teammates will have plenty of time to get to know one another before the season starts because there are still a few more months of the offseason.
More Infor: Jones began his collegiate career at Buffalo after starring at Deerfield High School in Illinois. As a redshirt freshman, he started one of 14 games played for the Bulls (18-395-21.9, three TDs receiving; 15-289-19.3 kick returns). Jones took his game to Iowa in 2019, walking on but sitting out the season due to NCAA transfer regulations. He received a scholarship in 2020 and served as a punt returner in eight contests (22-223-10.1, one TD), receiving second-team All-Big Ten Conference honors. Jones started 10 of 14 appearances at receiver for the Hawkeyes in 2021 (21-323-15.4, three TDs) and was named the conference Return Specialist of the Year (25-635-25.4, one TD kick returns; 37-285-7.7 punt returns). He transferred to Purdue for 2022, becoming one of the top receivers in the country by leading the FBS with 110 receptions, ranking second with a school-record 1,361 receiving yards (12.4 per) and fifth with 12 receiving scores. Jones was named a second-team Associated Press All-American and first-team All-Big Ten pick, also returning kicks (5-78-15.6 kickoffs; 18-114-6.3 punts) in 13 starts before opting out of the team's bowl game to prepare for the draft.