A noteworthy tweet from a former NFL quarterback hints to some potentially huge news for Georgia Bulldogs football program.
When it comes to recruiting, college football is approaching a critical phase of the offseason. The end of spring practice for college teams coincides with the beginning of high school season around the country, providing coaches with an excellent opportunity to scout some potential players.
The Georgia Bulldogs are off to a great start with the recruiting class of 2024. They presently have a top-three class in the country with 11 overall commitments. There are still some big names in the class who have not committed, but head coach Kirby Smart and his staff have been after them like they usually do. In light of the foregoing, it appears that Georgia may soon receive some significant news on the matter, according to a former NFL quarterback. related specifically to quarterback Dylan Raiola, who is the highest rated recruit in the whole class.
You might wonder how this connects to Raiola. First off, Raiola's father was a colleague of Dan Orlovsky's when he played for the Detroit Lions during one of his 12 seasons in the professional football league. From 2001 through 2014, Dominic Raiola was a center with the Lions. From 2005 until 2008, Orlovsky played quarterback for Detroit.
Additionally, before the former NFL quarterback edited the tweet, Orlovsky had written, "Most talented at the position since Stafford." He is obviously referring to Matthew Stafford's time at the University of Georgia, before the Detroit Lions selected him with the first overall choice. Many old connections are reuniting in this place.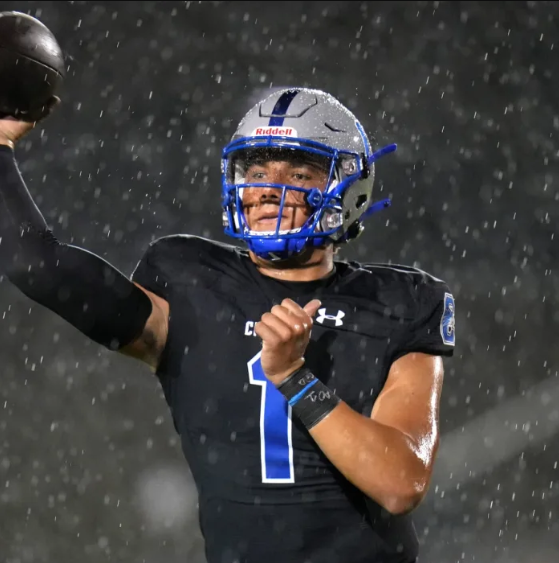 One of the more captivating recruiting tales for this class has involved Raiola, who had previously pledged to play for the Ohio State Buckeyes before finally breaking that commitment and reopening his recruitment. Since then, Georgia Bulldogs has stepped up to the plate, and it appears like the Dawgs may very well win this one.